January 1, 2016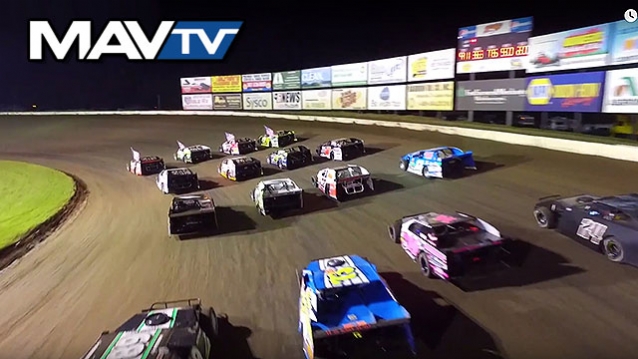 MAVTV will air eight more USMTS shows in January, including encores of the 2015 King of America, World Modified Dirt Track Championship and Featherlite Fall Jamboree events.
Upcoming Shows
(All times are Central and subject to change)
Tuesday, January 5 @ 1:00 and 4:00 PM CT
USMTS Featherlite Fall Jamboree presented by Red Tail Tackle (part 2)
Tuesday, January 12 @ 1:00 and 4:00 PM CT
USMTS King of America V Modified Nationals presented by Chix Gear
Tuesday, January 19 @ 1:00 and 4:00 PM CT
USMTS World Modified Dirt Track Championship presented by Red Tail Tackle
Tuesday, January 26 @ 1:00 and 4:00 PM CT
USMTS Featherlite Fall Jamboree presented by Red Tail Tackle (part 1)
Set your DVR to record and tell all of your friends, family and social media peeps to check it out. The show is one hour in length with coverage and highlights of qualifying heats, main events and special features.
Check your local listings for future air dates and times and click here to get the latest USMTS broadcast schedule on the MAVTV website.
MAVTV is available on most networks such as DirecTV, Verizon FiOS, Time Warner Cable, Comcast and more. Visit www.mavtv.com/get-mavtv/find-mavtv.html to find out who carries MAVTV in your area.
Get the latest broadcast dates and times at http://www.mavtv.com/shows/us-modified-tour-series.html
The 2016 USMTS Casey's Cup powered by S&S Fishing & Rental will launch in February with a foursome of three-day show. Opening weekend takes place Thursday-Saturday, Feb. 11-13, at the Shady Oaks Speedway in Goliad, Texas, followed by tripleheader weekends at the Heart 'O' Texas Speedway near Waco, Texas, Feb. 18-20; Ark-La-Tex Speedway in Vivian, La., Feb. 25-27; and Southern Oklahoma Speedway in Ardmore, Okla., March 3-5.
Each show will pay $2,000, $3,000 and $4,000 to win, respectively, and will comprise the first dozen events in the expanded 17-race Production Jars Southern Region presented by Day Motor Sports.
To learn more about the United States Modified Touring Series, visit www.usmts.com online or call 515-832-7944. You can also like us on Facebook at www.facebook.com/usmts, follow us on Twitter at www.twitter.com/usmts and Instagram at www.instagram.com/usmts or subscribe to our YouTube channel at www.youtube.com/usmtstv.
Fan Gear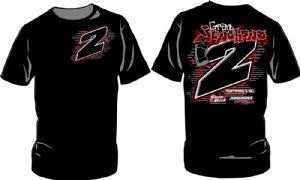 2015 Black T-Shirts and Hoodies
The cotton short sleeve t-shirt comes in sizes Small-3XL for $20 and the hoodies come in sizes Large-2XL for $35 (hoodies wear about one size smaller).
To order, email
info@grantjunghans.com
or send a check or money order to:
SHOP QUIK RACING
615 S 4TH ST
MANHATTAN KS 66502
Send an extra $5 for shipping and a note saying what sizes you are wanting.